Lifestyle Client Spotlight: FitMom Kelsey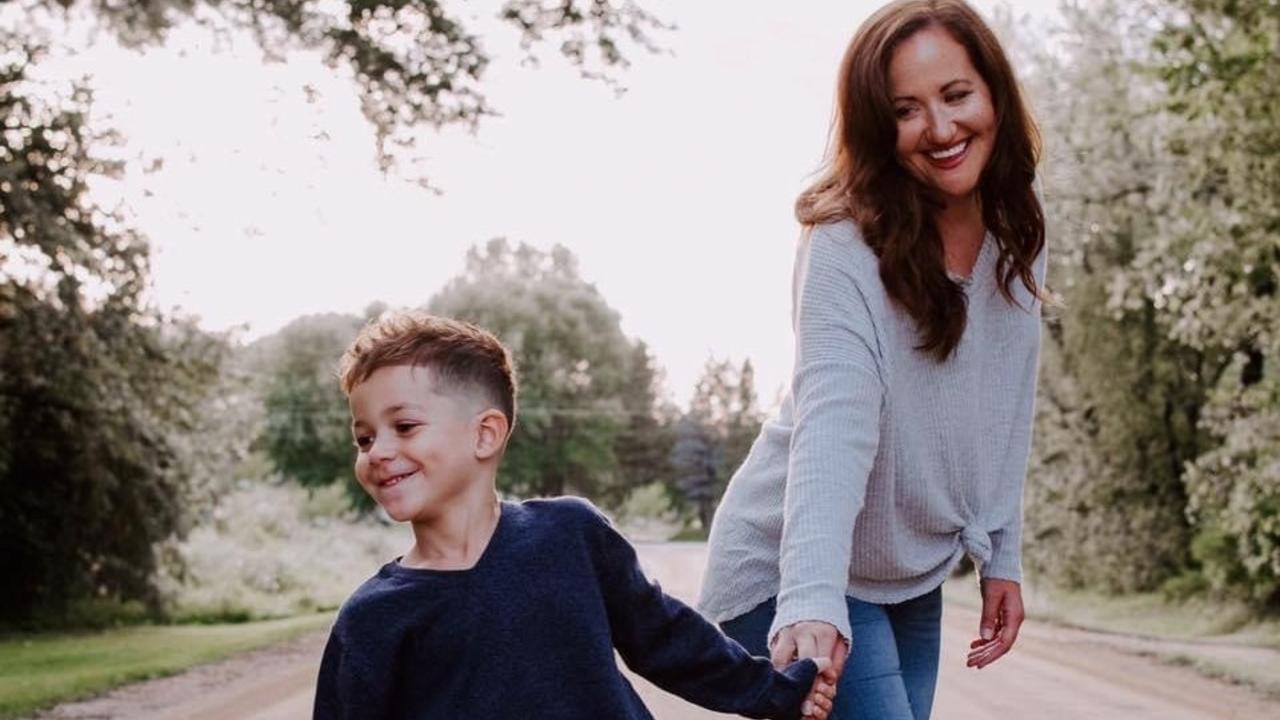 Who is Kelsey?
I am a 30-year-old outgoing, working, single mom who loves to travel, go on any adventure, trying new foods, and fun things along the way. I love reading, writing, decorating, learning, and being the best mom for my son.
What made you want to start your fitness journey?
I was into fitness and working out big time in high school, I even did lifting competitions. I loved how much confidence it gave me as an insecure high schooler. As life happened, college, partying, living in Texas, and working I lost the working out aspect of life because I was just, "too busy". The lie I always told myself. It came down to a point where I felt like crap, I'd say looked like crap, but I'm not sure that entirely true. I got diagnosed with an ovarian cyst, high cholesterol during the winter of 2018. It was a blow to the ego because I believed I was healthy. I decided I needed a change. I was doing so much internal work, it was time to get my body up to match how I truly felt mentally. I began making myself working out a priority. I found more healing in the process of working out. I gained more peace because any pent up anger or frustration from the day was released that day.
What inspires you most?
My son. My world revolves around his world. I mother best when I take care of myself. I was always in fear of being a single mom I'd fail at. I was never even sure I wanted to be a mom. So he inspires me to be my best and if I fail, I fail him. He is always watching, and copying actions so I want to make sure they are good, healthy happy actions.
What have been the biggest obstacles getting started?
My biggest obstacle has been mental. Telling myself I just don't have the time, no sitter for Kaden, etc. the other was money, for so long I lived paycheck to paycheck because I was more devoted to being a mom than working up to my potential. But with my mental change of wanting better for myself, I started selling Beautycounter, life coach services for women who have been or going through similar struggles (domestic violence, abuse, etc) to what I've overcome, and getting a job that not only paid my bills but left me with savings. Once you deny one obstacle that you've allowed yourself to be held back, everything becomes reachable. I have the time for work, working out, mommy, and building something more.

Why did you choose to work with Okon Fitness?
I found Angie through our mutual lash lady CC. I started following her because she represented every admirable thing about being badass, smart, and beautiful. And then came a really bad winter where I was working out but never could stick to the healthy meals so I was wasting a good workout. She happened to pop up with a 30-day challenge the same weekend I planned to sit down and learn about meals, planning, and macros. So I signed up that instant because I didn't want to talk myself out of it. And it was one of the best things I could have done.
Being a busy hard working woman, and mom, how have you managed all the things in your life?
I used to be a seat of the moment kind of person, never really planned much. I learned to get everything in that I want, planning is KEY. Writing down goals so I don't lose sight of them. Planning workouts in advance so I can't talk myself out of it and stay in bed.
Have those around you been supportive?
For the most part yes. There are always people who don't think you'll accomplish what you set out for, maybe they've seen you give up before or just know they'd give up. But eventually, they come around or they don't. I mostly have supportive friends and family so I don't really pay much mind to those who pick and choose what they support.
Do you have any tips for working parents who want to take their health to the next level?
Plan, plan, expect that they will never go as you planned, and believe in you. Your health is so important when it comes to being a good parent. I don't want my health to limit my child's activity. I want to be out running, playing traveling with him. And if I feel sluggish, lazy or sick, I can't do that.
Do you have any mottos or sayings that you live by every day?
Everything in life is happening for you, not to you. Life is always teaching you a lesson, for you not to harm you. And you truly never know when your story is someone else's shining light through the tough times.
What is some advice you have for someone who is just getting started?
Don't give up when you hit the first hurdle (the first hurdle is always the biggest and most likely to make you bend but beating it gives you so much momentum when it comes to other hurtles), there will always be an obstacle that you think you can't get over. I promise you, you will get over it and you will win.
Fun Facts about yourself?
I laugh a lot. I like making other people laugh. I laugh during awkward moments. I say jokes just so people laugh, most of the time I laugh at my jokes before I can get them out.
Favorite healthy meal?
Chicken, brown rice and a veggie (I could eat chicken and rice every day and never get tired of it)
Favorite cheat?
Donuts, ice cream, anything chocolate
Favorite lift?
Squat rack!
Favorite physical trait about yourself?
My booty but quickly changing to my arms as they get more toned.
Want to understand how I use macro tracking to eat intuitively while staying in shape? Get the macro cheat sheet guide.
I worked with my team to put together a quick list of some of the most common foods so you are able to reference this as you are focused on maintaining a healthy lifestyle. Simple. Easy. Effective.